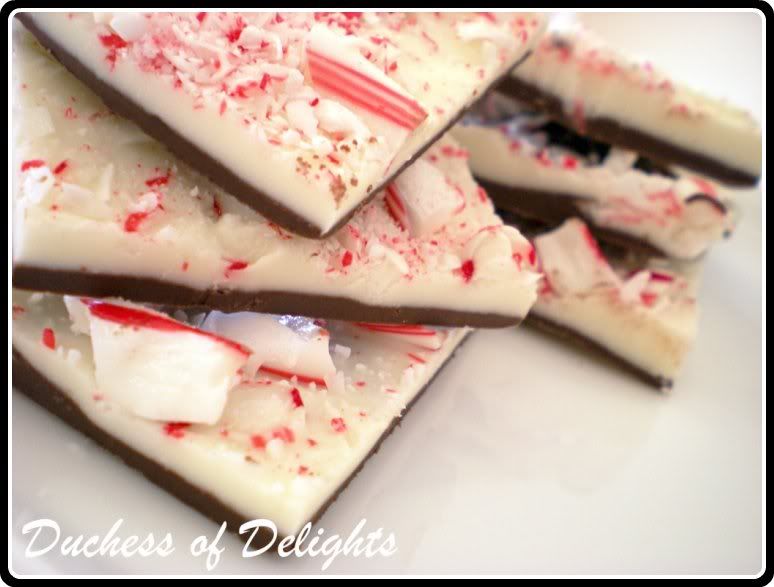 ...cool...crunch...sweet...candy cane...chocolate...= Peppermint Bark. It is an old fashioned chocolate confection treat. The sweetness of the chocolate and coolness/minty-ness of the candy canes makes the mouth tingle! Wrap it in a treat bag or pack it in a reusable tin can and it'll make a great holiday gift!
Peppermint bark only needs a few ingredients. Packets of chocolate and candy canes; dark chocolate with white chocolate on top and sprinkled with crushed peppermint candy/candy cane. Dark chocolate or Milk Chocolate? Your call.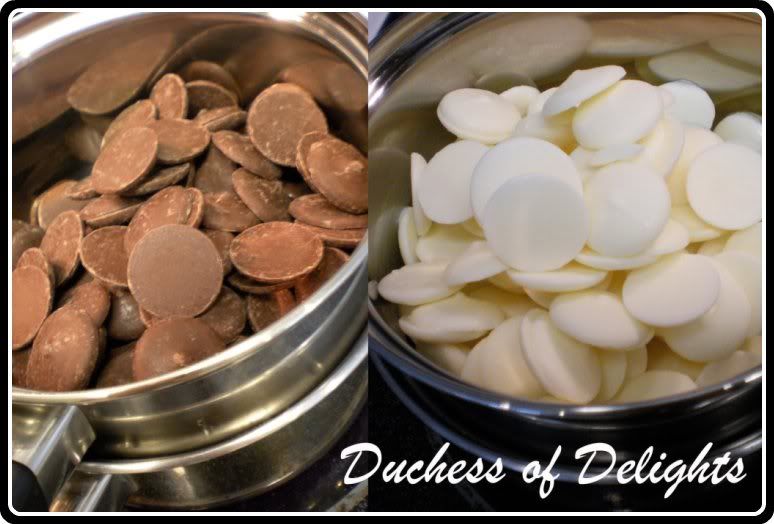 1. Melt
1 packet of dark chocolate
in a double boiler. I like to use
Wilton's Candy Melt
because of the texture and consistency. As well as the easy results.
Once the chocolate has been melted, pour the chocolate on a cookie sheet lined with parchment paper and gently spread the chocolate with a rubber spatula.
Optional: crush 1 candy cane with a hammer or rolling pin to powder. Sprinkle it on top of the dark chocolate while it is still hot and melted.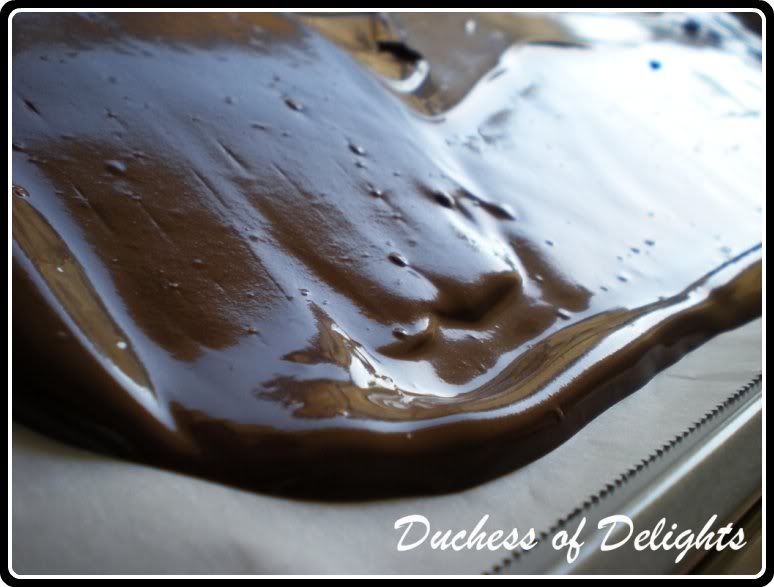 2. Allow the dark chocolate to
cool completely at room temperature
; it will harden. If you are in a time crunch, stick it in the
freezer for 5-10 minutes
.
3. While the dark chocolate is in the freezer or when the dark chocolate harden at room temperature, melt
1 packet of white chocolate
. Pour it on top of the dark chocolate and spread evenly.
4. Crush
3 candy canes
into bits and sprinkle it on top of the white chocolate. Then allow the entire sheet to cool completely.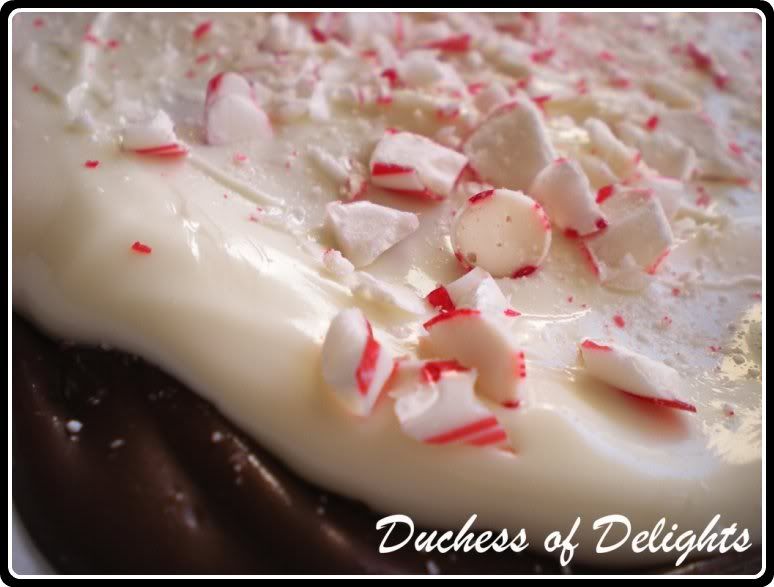 5. Break it into pieces or cut it into triangles/squares. Store it in a tight container and present!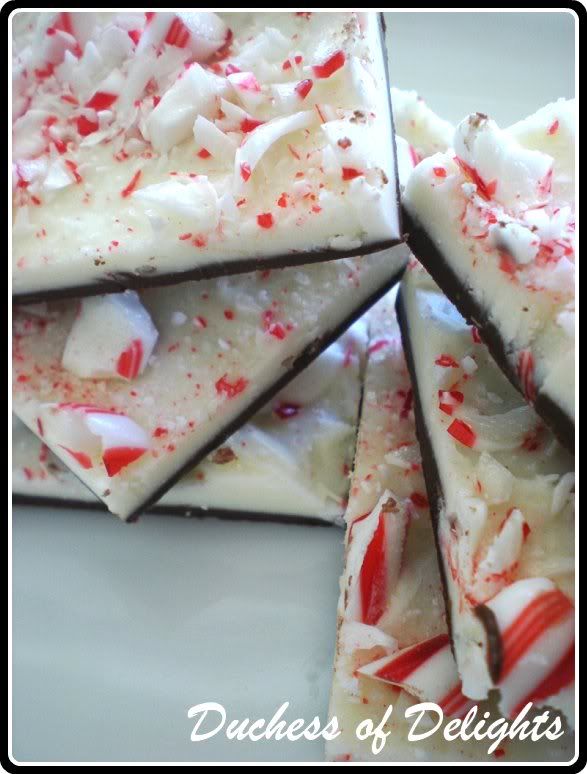 Tips
-Don't have a double boiler so how do I melt the chocolate?
See Here!
-Double boiler substitution: place one small saucepan with water on the stove with medium heat until it produces steam. Please another saucepan (same size) on top of the 1st sauce pan. Pour the chocolate pieces in the 2nd saucepan and melt.
-Do not add water, even if it just a drop, will ruin the chocolate. It will seize, or turn it into a grainy mess. There is NO way to save seized chocolate
-Do not overheat. If over heated, it will be thick and lumpy. Overheated chocolate can sometimes be saved.
- More
tips
.