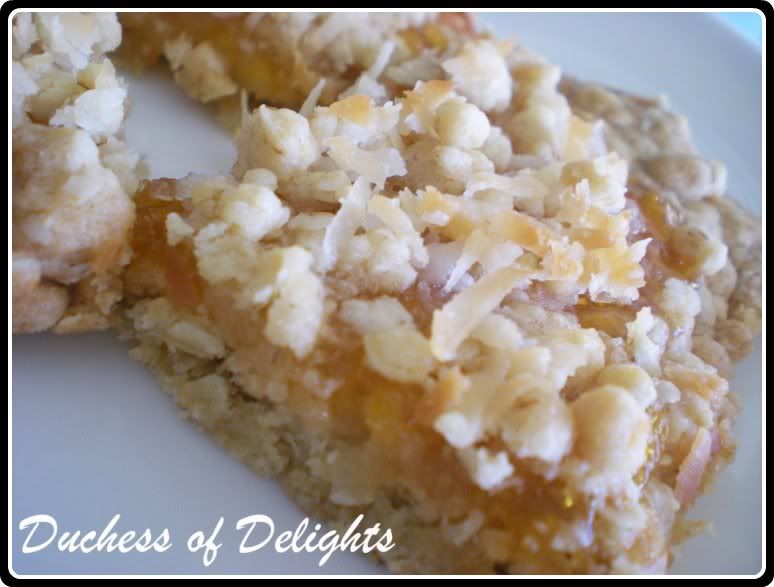 Its [half way into] the new year! 2012! That calls for a new recipe. And new resolutions. But my resolutions are the same year after year. So far I've been doing extremely well with my resolutions (some of them). Anyways, enough about me...how is YOUR new year coming along?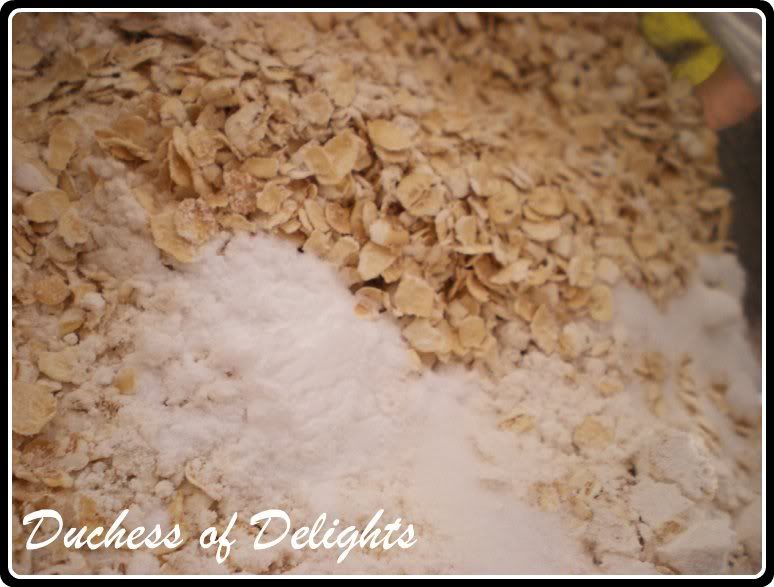 With the new year, I reminisced about my younger years. The years you can never re-do but can always cherish and think on. I remembered one year, back in high school, I made a delicious bar recipe. So what better way to bring back my youth then whip up the bars! Another factor on my decision to make this was that my brother requested it. BUT he didn't even eat it (okay, he only ate like 1 or 2). I ended up eating more than I should have.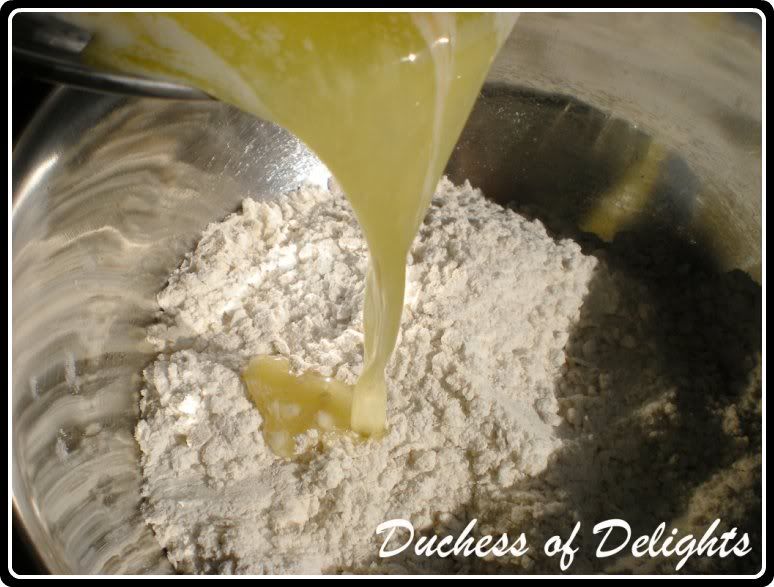 This recipe calls for Apricot Preserves, if you do not like apricot or are allergic to it, you can replace the apricot with another type of preserves. Instead of a regular pan, I used a cookie sheets with sides, which worked perfectly fine. I actually prefer the cookie sheet than the baking pan. To press the crumbs in the pan you can: 1. use your fingers or 2. if you are a perfectionist (like me), you can the flat bottom of a cup to achieve the smooth unblemished crust. Either method will come out tasty!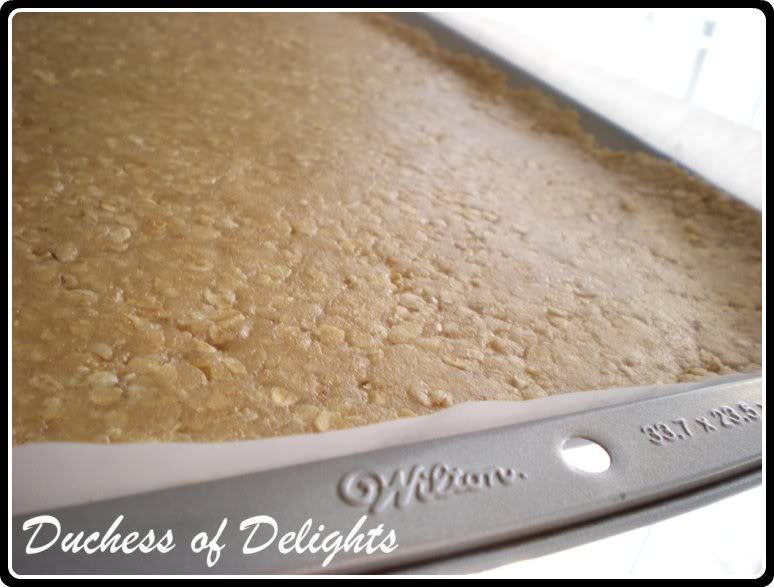 So get ready to invite some friends over for a tea party! Or you can just pig out on it just like I did. :)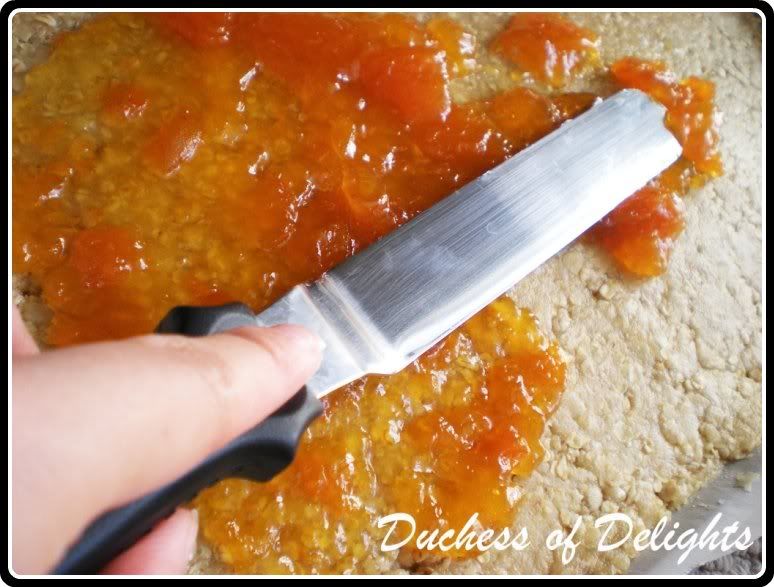 1 1/4 cup all-purpose flour
1 1/4 cup Quick-Cooking oats, uncooked
1/2 cup sugar
1/2 teaspoon baking soda
1/4 teaspoon salt
3/4 cup melted butter
2 teaspoon vanilla extract
1 (10 oz) jar Apricot Preserves
1/2 cup coconut flakes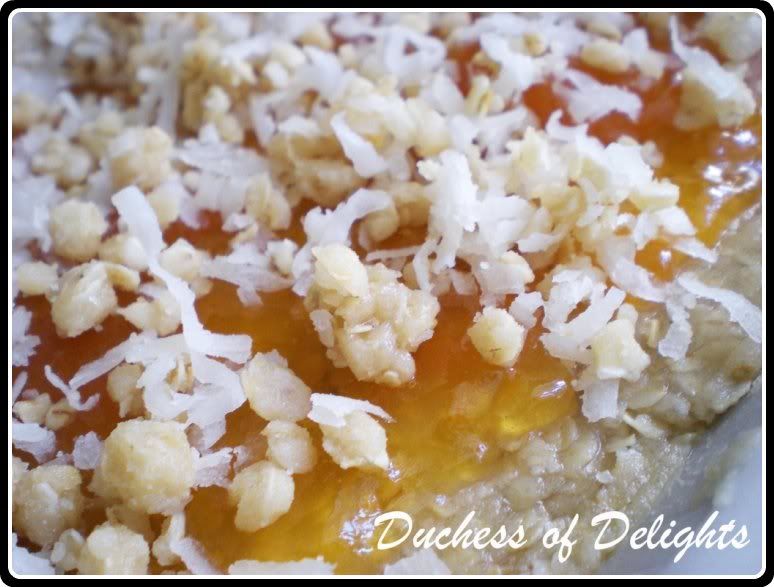 1. Preheat oven to 350. Grease a 13x9 baking pan or line with parchment paper.
2. Combine flour, oats, sugar, baking soda, and salt in a large bowl.
3. Add melted butter and vanilla in flour and oatmeal mixture; mix until crumbly.
4. Reserve 1 cup of crumbs; set aside. Press remaining crumbs into the greased pan.
5. Spread apricot preserves on the crust within 1/4 inche from the edge of the pan.
6. Combine the 1 cup reserved crumbs and the coconut flakes. Sprinkle the crumbs and flakes on top of he crust and preserve.
7. Bake for 20 to 25 minutes or until lightly brown at 350.
8. Let cool completely and cut into bars.
Makes about 2 dozen.