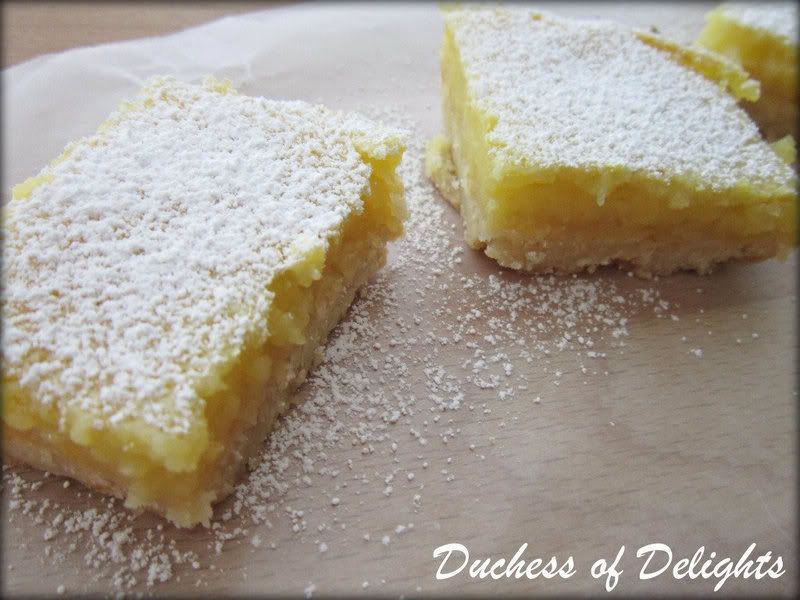 I love anything tart! Lemons. Limes. Granny Smith Apples. Grape fruit. Sour gummy candy. Just thinking about those made my mouth water! Tart on top of something sweet? Just like some Sour Patch Kids candy!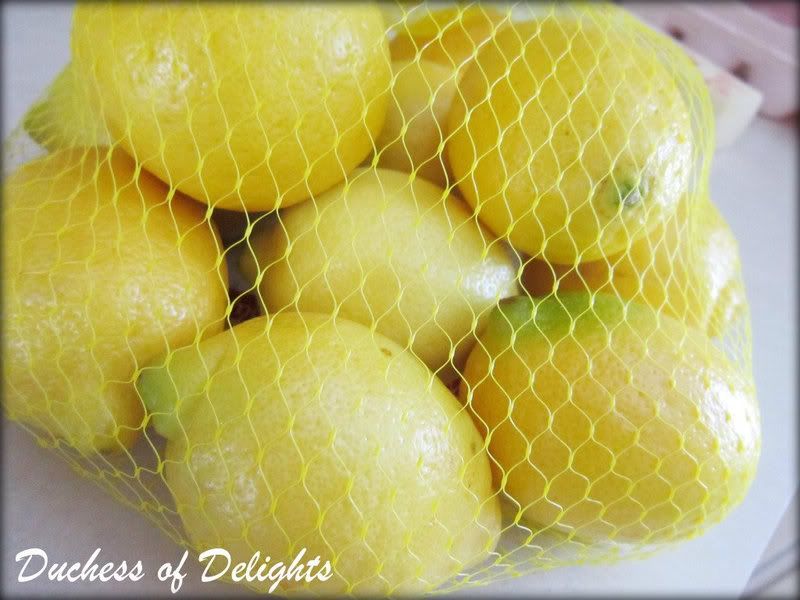 I was watching my
cousin
baking some
Cinnamon Sugar Cookies
for a bake sale to help raise money for hungry children. When all the sudden I was craving some cupcakes. Lemon cupcakes. After doing a bit of research, I forgo the cupcakes and went towards lemon bars. I never baked with lemons before. So I decided to do something easy with lemons.
This is a lemon custard filling baked on top of slightly sweet baked shortbread. Using fresh squeezed lemon juice is preferred over the pre-squeezed lemon juice. This recipe calls for 1 cup of lemon juice, which equals to about 5-6 whole lemons. Zest all the lemons before juicing it. There are different ways to
zest lemons
. Be careful not to zest the pith (white part of the lemon), as this can make the bake goods bitter. Oh! And please wash the lemon before zesting! The main reason that zest is used it to infuse the citrus favor and enhance the fragrance. 1 teaspoon of lemon zest was used for the crust and the remaining zest went into the filling, about 3 teaspoon. Although I squeezed 6 lemons, I got a little under 1 cup. Which still works perfectly fine.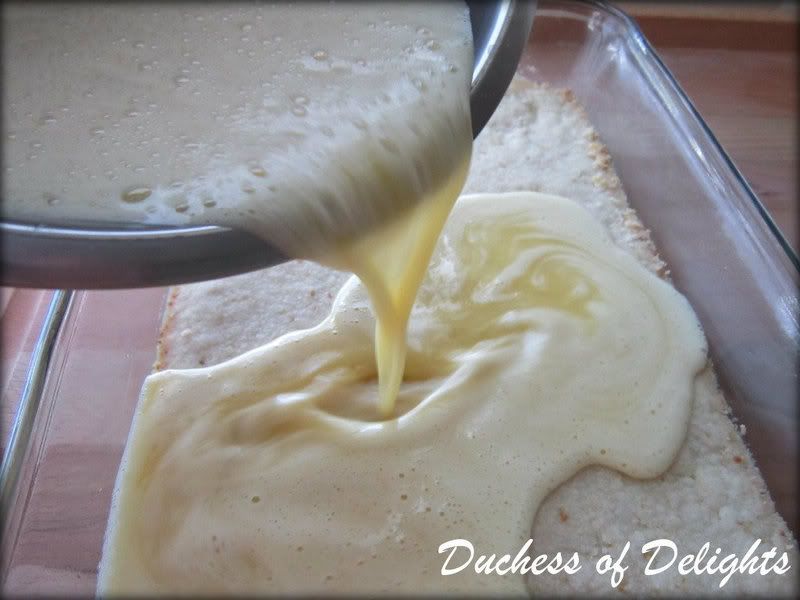 My home smelled wonderful as the lemon fragrance poured out from the kitchen while the bars were baking. Refreshing! For some, if the custard is too tart for your liking, add an additional 1/2 cup of sugar to the filling. The yellow filling was so bright! (no food color added). I dusted the powdered sugar a bit more than it should but it still looks and taste wonderful!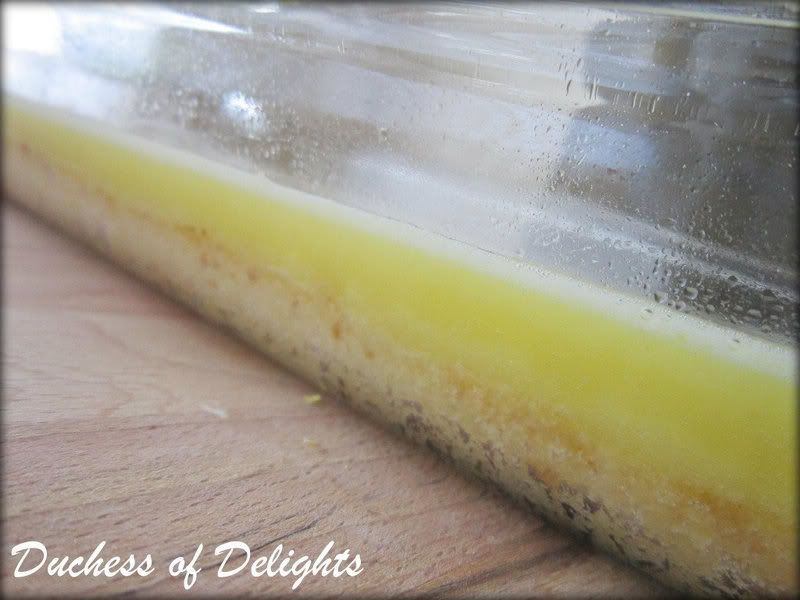 Crust
1 1/2 cups all purpose flour
1/2 cup sugar
1/4 teaspoon salt
1 teaspoon lemon zest
1/2 cup butter, room temperature
Filling
4 large eggs
1 1/2 cup sugar
2 tablespoons all purpose flour
1/2 teaspoon baking powder
1 cup lemon juice
Lemon Zest
1. Preheat the oven to 350F. Grease (or line) a 8x11 baking pan.
2. Cream together the butter and sugar. Add the flour, salt, and 1 teaspoon of lemon zest. Blend until it resemble sand like texture.
3. Press the crumbs in the grease pan and bake 15-17 minutes. Or until the sides are lightly brown.
4. Whisk the eggs and sugar. Add flour, baking powder, and lemon zest. Pour lemon juice in batter.
5. Pour the filling in the baked shortbread crust.
6. Bake for 20 minutes or until the custard is firm when the pan is lightly shaken.
7. Turn off the oven, leave bars in oven for additional 5 minutes.
8. Cool completely before slicing. Dust with confectioners sugar.